This reminds me so much of my Grandmother chicken. One of the highlights of my childhood was to go to grandmas…hoping this dish was on the table. I feel the thyme in this adds so much flavor I want a nice lighter red (with a hint of spice) to pair. The Oak Grove Zinfandel will fit the bill. Enjoy.
Get the recipe from Amateur Gourmet
Get the wine from Wine of the Month Club
Here is the deal. Bread, cheese and onions…light Chardonnay. Here I am pairing a light wine, Cardiff Chardonnay, with a heavier dish. This is not a big over oaked Chardonnay, but a light, fruity version that I think will pick up the caramelized onion. Making this tonight!
Get the recipe here: Amanda's Cooking
Get the wine here: Wine of the Month Club
Umm. Well, duh!  Pinot Noir Au Jus would suggest a Pinot Noir as a pairing….though Pinot Noir can mean many styles. I wrapped my hands around the Peralta Pinot because of the rosemary hints in this recipe. There is a touch of herbs in this Pinot that will meld nicely.
Get the recipe here from: Simply Scratch
Get the wine here from: Wine of the Month Club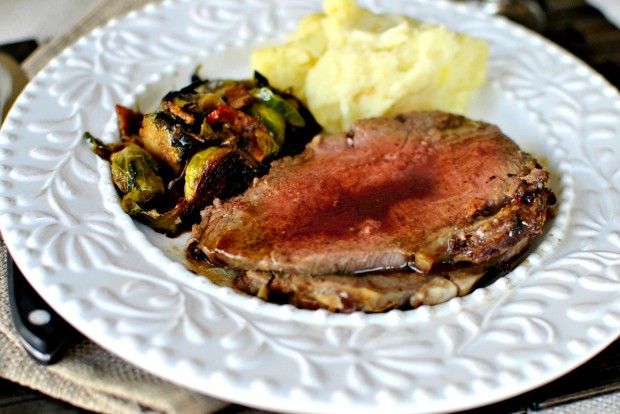 Asian style foods are always a challenge to pair wine. A variety of flavors and textures makes it a fun challenge. The key in this recipe is the coconut oil, honey and soy sauce. I made a beeline for our Cooralook Pinot Gris from Australia. The balance of tropical flavors and the weight on the tongue will do well.
Get the recipe here from Simply Scratch.
Get the wine here from Wine of the Month Club
This recipe intrigued me. I am not a huge eggplant fan, but I love orzo and tomatoes. The fried eggplant almost caramelizes and brought me to pairing this dish with a Viognier. The body and viscosity of Viognier together with the hints of coconut I thought would pair well.
Get the recipe here from Smitten Kitchen.
Looking for something new to accompany your meat? Sick of the typical steak sauce and barbeque sauce? Well here is a recipe full of distinct flavors that will go with tons of different things. I would love this with a big Paso Robles Zinfandel. Lots of body and spice with hints of sweetness.
Get the recipe here from Smitten Kitchen.
When I was a kid, I thought that green beans were the most disgusting, unappetizing vegetable to grace my dinner plate. Who wouldn't hate them? They looked like a pile of army green mush. But now, I love green beans…when they are fresh…just like they are in this salad. Here they are crisp and flavorful. I can't wait to make this and serve it with a nice Sauvignon Blanc.
Thanks to Simply Recipes for this great dish.
Gnocchi is one of my favorite dishes to make and share with my family. With this Spinach Ricotta version it's back to the basics. It is perfect for a light Chianti…nothing fancy. Straight Chianti. Serve it for your family, friends, yourself…anyone…and I guarantee you'll knock their socks off. Enjoy!
Get the recipe here from Simply Kitchens.
This recipe is perfect for the summer heat. Anything with goat cheese is welcome in my house…I could eat it all day. The peaches in this treat are begging for a sparkling Rose…how refreshing!
12 slices grilled sourdough baguette
6 ounces goat cheese
12 slices thinly-sliced prosciutto
2 ripened peaches, sliced thin
Good-quality olive oil, to taste
Sea salt, to taste
Spread each slice of grilled bread with a dollop of goat cheese. Drape the prosciutto over the goat cheese and top with two peach slices. Drizzle the bruschetta with good-quality olive oil and a pinch of sea salt. Serve immediately.
As soon as I saw this recipe I knew I had to have it. How good does this look? Unreal. And you can taste it just by looking at it. With this, I am running with a Vermintino. It has just enough acid and will be right on with the flavors  presented. This is a must try recipe.
Get the recipe here from Heather Christo.