Ingredients:
6 tbsp. extra-virgin olive oil
6 swordfish steaks (about 6 oz. each and 1/2″ thick), skin removed
Kosher salt and black pepper, to taste
3 cloves garlic, finely chopped
2 anchovies in oil, finely chopped
3 cups whole peeled canned tomatoes in juice, about 28 oz
3/4 cup large green olives, pitted and roughly chopped
1/4 cup capers, rinsed and drained
1/2 tsp. crushed red chili flakes
3 tbsp. roughly chopped parsley
4 tsp. fresh lemon juice
Preparation:
Heat oil in a 12″ skillet over high heat.
Transfer fish to a plate and set aside.
Return skillet to medium heat.Add garlic and anchovies; cook until soft, about 2 minutes.
Add tomatoes, olives, capers and chili flakes; cook until almost all the liquid evaporates, about 10 minutes.
Return swordfish to skillet and add parsley and lemon juice; cook until fish is cooked thoroughly, about 2 minutes.
Divide swordfish among 6 serving plates and top with sauce.
Serve with Viognier Chardonnay Hey Mambo
     Here is an interesting story about Napa Valley which few people know. In the early 1900′s, Napa's Main Street rivaled that of many larger cities. There were saloons and gambling houses. There was also a high cultural society. and an opera house, which in turn became one of the first "tasting rooms" in Napa.
           In January of 1920, Prohibition began. Even though the sales of alcohol were illegal, drinks were still available at "speakeasies" and other underground establishments. A few farmers were allowed to make wine for sacraments. Grapes were available at a high price. As the story goes, a speakeasy was opened in the basement of the Napa Valley Opera house. The unofficial name of this operation was Crescendo, named after the singing technique of opera singer Gioacchino Rossini. Crescendo was one of the few speakeasies in Napa Valley and was known for serving only wines from underground wineries located down the road which would later become the "Oak Knoll" area.
          More than a watering hole, it was a gathering place to maintain community, tradition, and keep spirits up. In 1930, after ten years of operation, Crescendo was raided by Federal Agents and records were purged. Many consider this a historic site and it is known today as Napa Valley's first tasting room. Crescendo wines wish to represent the rich history of Napa Valley and the opera house that kept spirits and wine flowing during prohibition.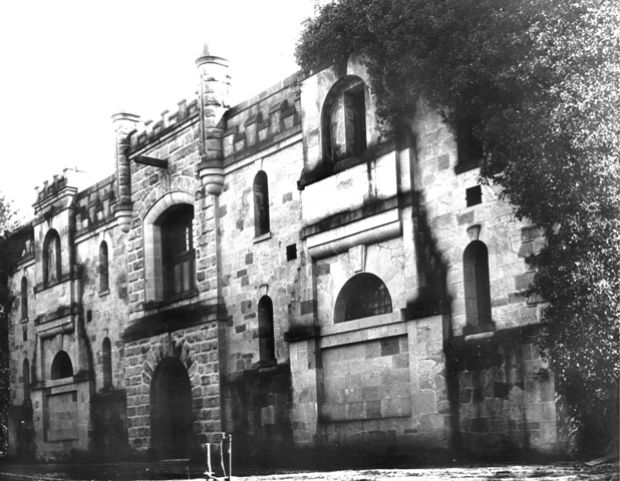 How cool is that? Read more interesting stories here!
Ingredients:
4 3-oz. pieces sashimi-grade yellowfin or bluefin tuna
1/4 cup soy sauce
2 tbsp. sake
2 tsp. mirin
4 cups cooked sushi rice
Thinly sliced pickled ginger, for garnish
Finely chopped nori (seaweed), for garnish
Thinly sliced shiso leaves, for garnish
Thinly sliced cooked omelet, for garnish
Wasabi paste, for serving
Preparation:
1. Bring a 4-qt. saucepan of water to a boil.
2. Working with 1 piece of tuna at a time, submerge tuna in water for 5 seconds.
3. Using a slotted spoon, immediately transfer tuna to a bowl of ice water and chill for 10 seconds.
4. Remove and pat dry. Repeat with remaining tuna.
5. Place tuna in a plastic bag; add soy sauce, sake and mirin.
6. Seal; let tuna marinate, turning once, at room temperature for 30 minutes.
To Serve:
Remove tuna from the bag, reserving marinade and cut each piece into 6 slices. Place 1 cup of rice onto 4 serving bowls; top each serving with 6 slices of tuna. Garnish with ginger, nori, shiso, and thinly sliced omelet.
I was recently asked a great question…
"At a recent wine tasting we kept hearing the phrase 'Malo' or
'It's not 100% malo', or 'There is no malo'. What does this
mysterious phrase mean?"
~ M.Z., Milwaukee, WI.
And I answered with this… 
It is encouraging to hear that you are attending wine tastings. It
is time to 'mellow out about malo.' Malo is short for malolactic
fermentation, which is the conversion of the strong, harsh malic
acid (which is normally present in new wine and apples) into the
weaker lactic acid and carbon dioxide. Lactic acid is the acid of milk.
This transformation makes the wine less harsh, less tart, and more
supple. It can also add flavor and complexity to both red and white
wines and eliminates the chance of the fermentation occurring
after the wine has been bottled. This result would be a wine that
is gassy and cloudy. The process is not at all related to alcoholic
fermentation. Malo almost always happens after alcoholic
fermentation, which is why it is sometimes called a 'secondary
fermentation'. Mastery of this fermentation process was one of
the great developments in winemaking in France and the world
in the 20th century. Malolactic fermentation occurs naturally
when the temperatures become warmer in the spring. There can,
however be too much or not enough malo which means and a
control system is the key to perfecting the wines.
Chardonnay has a great affinity for malolactic fermentation,
creating soft, creamy almost buttery textures. Chenin Blanc,
Riesling and Gewurtztraminer show their true colors with the
fresh fruit acidity that makes them so great tasting. A wine that
is bottled and meant to be drunk immediately would not
need malo. Most red wines naturally go through malolactic
fermentation. It is the white wines, generally Chardonnay,
that are monitored and stylized. It all boils down to the
winemaker's discretion and the style of wine she/he wishes
to produce. It is fun to buy several different styles and see
which ones suit your tastes and recipes. So have fun and
see what you prefer.